The Meta Connect 2023 VR showcase event kicks off tomorrow, and there are a couple different ways to tune in for the latest updates on the upcoming Quest 3 headset.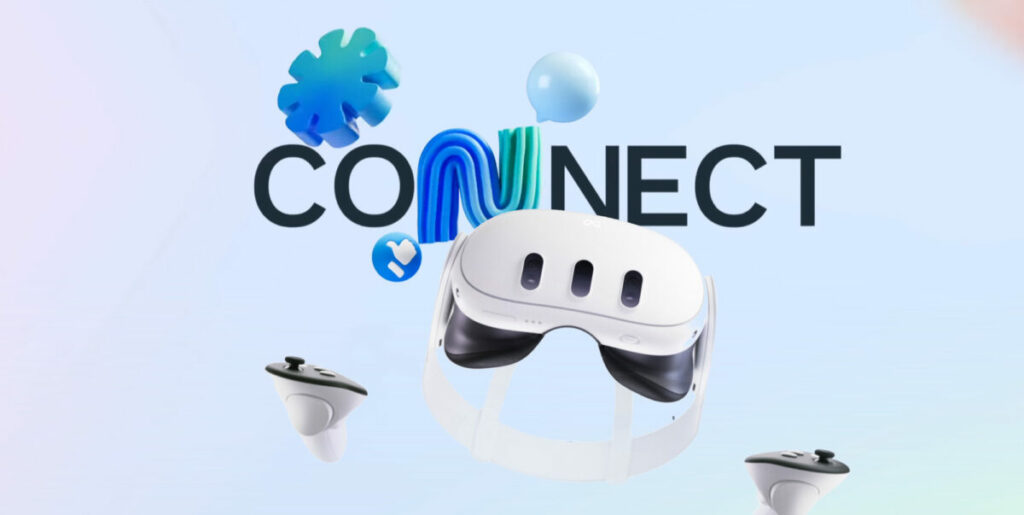 The event will be live streamed on Facebook, which makes sense given this is Meta's big annual VR/AR conference. However, you can also watch the keynote address directly in virtual reality from Meta's Horizon Worlds app if you have a Quest headset.
The showcase runs September 27-28, but the major keynote presentation starts on September 27 at 1PM Eastern Time. This is expected to be a big one for Meta Connect, with lots of new Quest 3 details on the horizon.
We're likely to finally get an official Quest 3 release date – it's currently slated for sometime in late 2022. The original announcement was light on certain hardware specifics, so expect revelations around RAM, processing power, battery life, upgraded lenses, and more.
Here's a refresher on what we know so far about the Quest 3:
Price will be $500
Will have full color passthrough for mixed reality
Redesigned ergonomic controllers
More comfortable and lighter weight than Quest 2
Backwards compatible with Quest 2 and Quest 1 apps
Beyond hardware, we're also expecting announcements around new games and experiences exclusive to the Quest 3. Titles like Assassin's Creed: Nexus VR and Ghostbusters: Rise of the Ghost Lord have already been teased as cross-platform. And a Stranger Things experience is coming before the holidays.
With Apple's own VR/AR headset rumored to arrive soon after the Quest 3, this is Meta's chance to generate hype for what could be the most accessible and affordable mainstream VR device yet. Tune into the Meta Connect keynote starting September 27 at 1PM Eastern to get all the details as they're unveiled.
You ccan watch the event live online on Facebook where it will be streamed.